Calan Williams and Jenzer Motorsport have completed another highly successful FIA Formula 3 test, this time in Jerez Spain, demonstrating promise of an incredibly strong 2021 Championship campaign.
The test took place over 2 days with just over 30 drivers across the 10 teams, with two 3 hour session each day, one in the morning and one in the afternoon.
Day 1 commenced very well with all drivers taking advantage of the quicker track conditions at the beginning of the day by taking to the circuit with new tyres in a first hour very much like a qualifying simulation. Calan executed two very strong push laps on two sets of new tyres and posted a 1:30.4 which placed him P3 for the session.
With track conditions warm for the afternoon session, the majority of work was completed by all driverrs on used tyre "race runs" which are simulations of race conditions completing consecutive push laps across a race distance. This went well for Calan and the team and valuable practice and data was gained.
In the final 30 mins of the session when the track had cooled, all drivers pitted for a change to new tyres for a final push to set their times for the session. Unfortunately a failure in the DRS system at the circuit meant that half of the field did not have DRS enabled for their new tyre lap and therefore all of these drivers were unable to set a competitive time. Calan was one of the drivers without DRS, so a quick lap time was impossible, however the day overall was a success with that out of the control of both Calan and the team.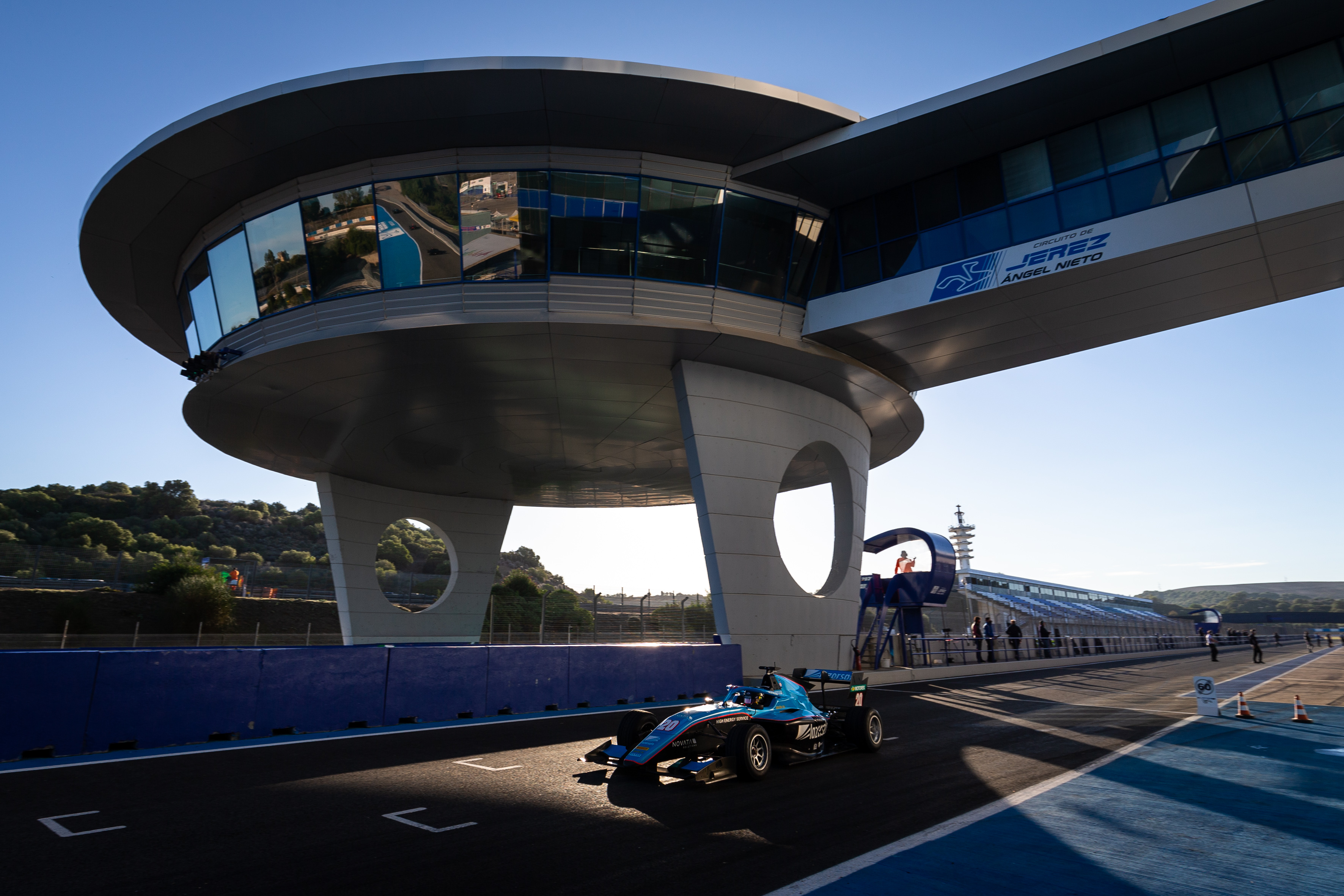 Day 2 again started very well with Calan again putting in personal bests in all sectors of his new tyre runs, and another very solid P3 was the result with a very quick 1:29.3.
In the afternoon session, Calan once again backed this up with another excellent lap on a track slower than the morning session to post a 1:30.1 which placed him in P2.
Across the two official tests and Barcelona and Jerez, Calan and Jenzer Motorsport have been one of the standout performers, and belief and confidence is high as they look ahead to 2021.
Calan will now head to the highly regarded Formula Medicine training facility in Italy for an intesive week of testing and training to set his program of work over the off season, fully focused on being prepared and ready to go when the program commences early next year.