After driving Dallara Formula 3 cars since the start of the 2017 Australian F3 Championship, the opportunity arose to visit Dallara's headquarters in Parma, Italy, accompanied by my mentor, Mick Kouros.
Tom Horn was our guide for the day, and the visit started with a tour through their newly built 'Dallara Academy'. The Academy has been designed as a building where students from middle school up to university can attend to learn about the most important aspects of car design. The Academy is full of small-scale models which allow attendees to learn hands-on, from miniature wind-tunnels to small-scale nose box crash testing.
We were then lead through a walkway full of cars they had designed in the past. Arranged in such a way that it creates a timeline of Dallara's cars, dating back to the 1970s all the way to modern-day cars in F1, Le Mans Prototypes, Formula-E, and even a custom-made carbon-fibre paracycle which was made for former F1 driver Alex Zanardi.
Following this, we were introduced to their impressive simulator facilities, which looks like it belongs on a Star Wars film set. The simulator had an F2 monocoque housed in a large motion platform with a 180° screen. Accompanying this is a room for the engineers which displays live telemetry, timing, and a live video feed. It truly is a state-of-the-art simulator, and I look forward to hopefully being able to use it next season.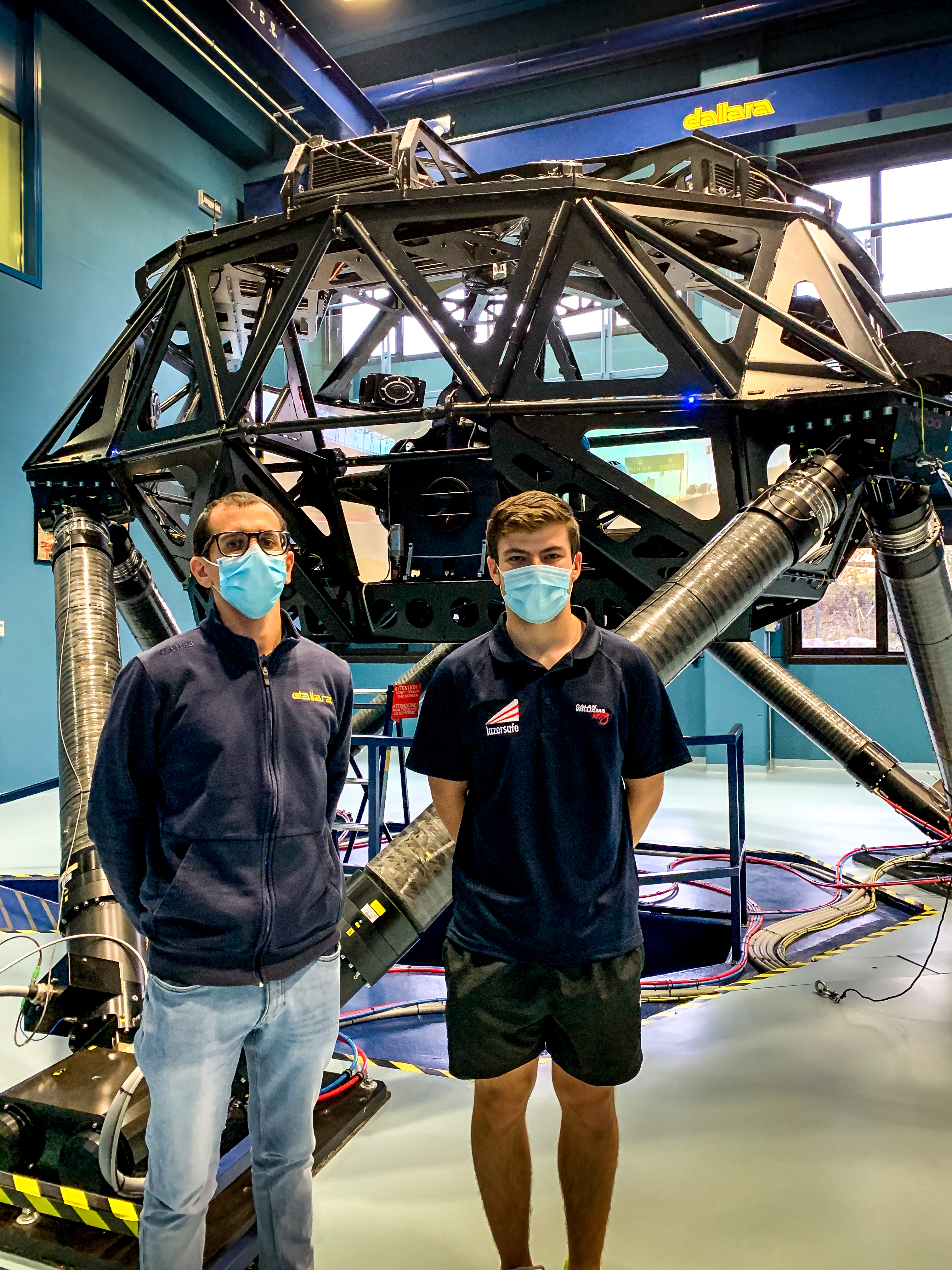 For the final part of the visit, we were shown the workshop where they build their cars. It was all incredibly immaculate and the variety of their operations is huge, from F3 to LMP1, including the Dallara F3 2019 chassis which I was driving this year. I was also shown their massive autoclaves, which are used to cure the carbon fibre to reach its maximum strength. As you can see pictured, the smallest one is as tall as I am; and in the larger one behind, they can fit five chassis at a time!
I'd like to add a special thanks to Tom Horn and the Dallara staff members that spent so much time to show us around.