Fine conditions at the circuit for Races 1 and 2 on Saturday at the Red Bull Ring in Austria.
Calan Williams started from P13 in Race 1, and though getting away well from the line had to avoid the car ahead which had stalled. Reacting well to achieve this he held position into turn 1. At turn 3 however he was squeezed into contact between 2 cars and dropped to P17. Through the race he gained positions to get up to cross the line in P14.
Mid race Schumacher attempted a move around the outside of Calan into turn 4 and squeezed him into the apex. Calan slowed to try to avoid contact but it was not possible. Although the contact was unavoidable, Calan was deemed to have been at fault, and was penalised 5 secs which would convert his finishing position to P19.
Overnight this would be elevated to P16 with the multiple other penalties handed out post race.
In Race 2 he subsequently started from P16 and got away well off the line, though lost a couple of positions laterb in the opening lap. For this race he was on used tyres, and with the greater points tomorrow and starting out of P13 the team elected to keep the final remaining new set for Race 3.
In a chaotic race he would gain positions, lose two when he reached a gap in the field without the benefit of DRS, and then gain one back to cross the line in P15.
Race 3 is on Sunday, and starting from his Qualifying position of P13, he will be firmly focused on a points finish to round off the weekend.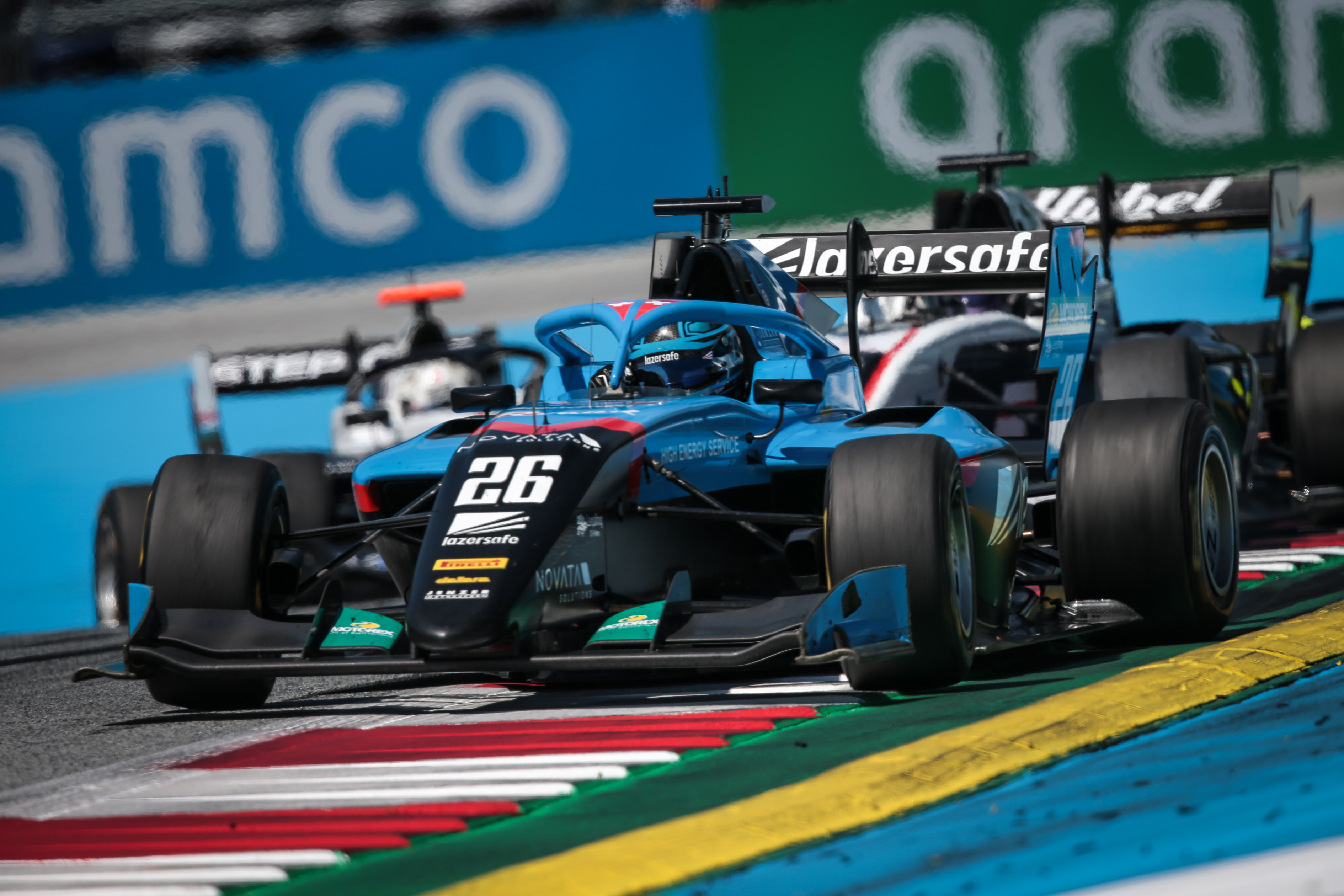 All photos ©Dutch Photo Agency