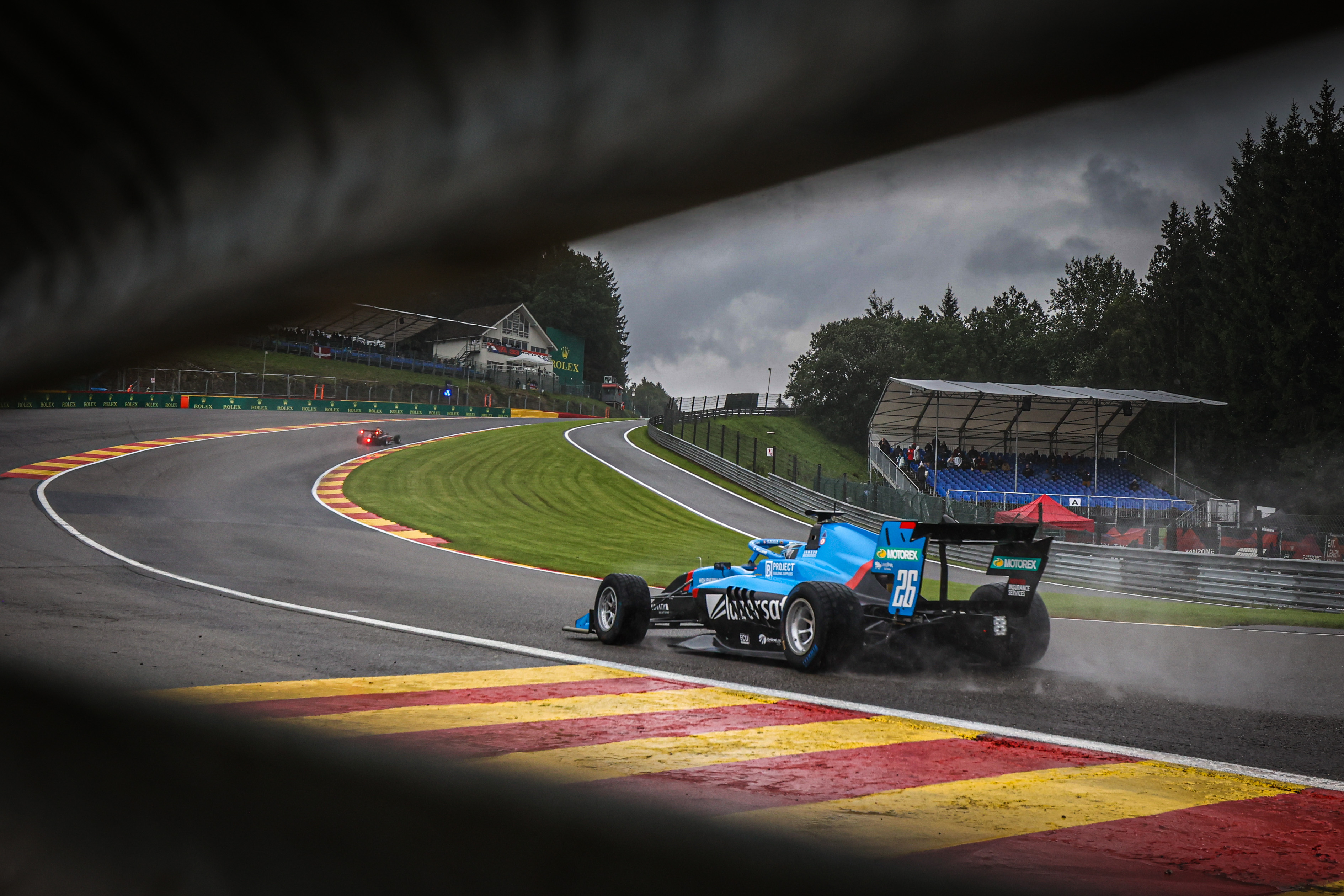 A wet and cloudy Spa-Francorchamps hosted the first of the day weekend with practice and qualifying both taking place
Using only one set of tyres in the free practice session, Calan would comfortably be inside the top 10 for the opening half the session, with good pace in wet and tricky conditions.
After coming into the pits, Calan continued on the same set of tyres. With most of the field going on a new set for their second round of flying times, Calan dropped down the timing sheets at the sessions close even though he continued to improve.
Conditions for qualifying would be similar, with the opening part of the session having medium to light rain.
With tricky conditions on Calan's second flying lap (of his stint) managed to go 1 second quicker in the first 2 sectors alone. Unfortunately with timing issues for both the team and on Calan's steering wheel display, a costly mistake would follow.
A time that would that seen Calan comfortably in the top 12 of the field, wasn't to be as he didn't finish the lap due to going into the pits after the team called him in to switch tyres. With his dash not functioning correctly, Calan had no opportunity to question the call.
On Calan's last lap, a final chance to move up the order was quickly put to a stop. Red flags are being bought out with 1 minute left bring an end to the session and Calans flying lap. This resulting in him qualifying in 19th
With the races to follow on Saturday, there are still good chances to move up the field to set up his 2nd race in the afternoon.