After a strong qualifying performance of P9 on Friday, Calan would start out of P1 for the Saturday Sprint Race.
Unfortunately an issue setting off on the formation lap resulted in an immediate stall for Calan which forced him to start from the pitlane. From here he staged an impressive recovery drive, quickly catching the field and making some strong moves to reach P16 on a difficult circuit to overtake.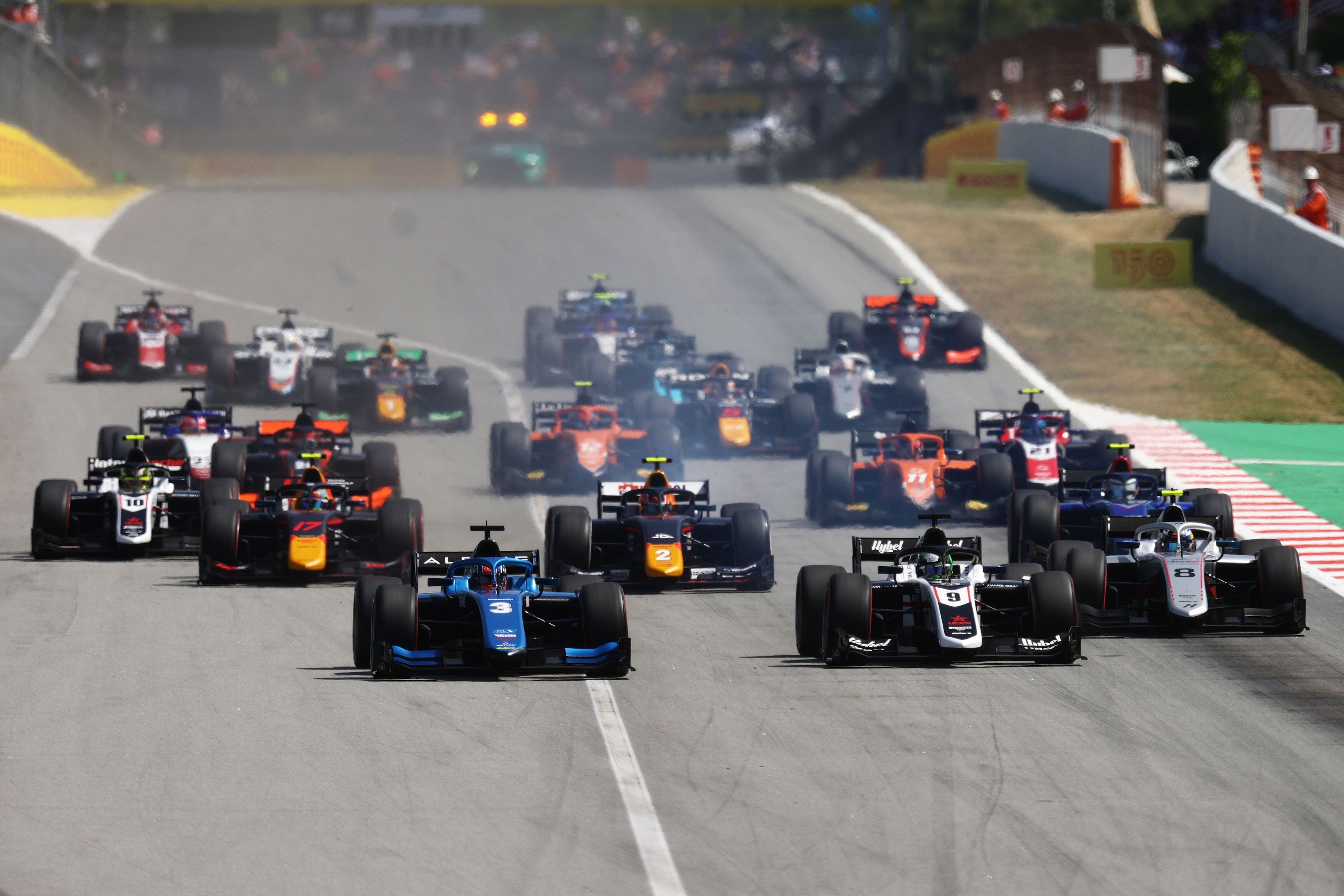 In the Sunday Feature Race Calan started well from P9 and positioned the car through the opening corners to gain a position into 8th. Into the apex of turn 5 however he was in tight behind another car who was particularly slow through the corner. This allowed Hughes to get on the outside and hold him out into the inside of the next corner. This forced Calan onto the dirty part of the track which affected his pace for the next corners and he dropped to 12th.
All of the top 9, including Calan started on the soft option tyre, and an early safety car was too early for them to take advantage of, so they stayed out. Soon after the re-start however, most of the front runners came into the pits to switch to the hard tyre.
Calan felt confident that the tyres were in good condition, so he and the team elected to stay out. For another 4 – 5 laps, Calan continued to set personal best laps, before the team eventually called him in.
As a result of this strong stinit, when the pitstops all played out, Calan had progressed up to P8 on track. He would then continue to set strong pace on the prime (hard) tyre.
In the last few laps of the race, those on the alternate strategy of finishing on softs surprised everyone with their pace when all expected the tyres to drop off. At this stage those finishing on the option were 3 secs a lap quicker than the hard and through this in the last few laps Calan would drop to P11 with no realistic chance of defending against that pace difference.
Overall, there were plenty of positives for Calan to take out of the weekend with another good qualifying performance, strong pace and a well executed Feature Race.
Next weekend Formula 2 moves to the historic Monaco Grand Prix which will be Calan's first visit to this incredible event.