After arriving at the Red Bull Ring in Austria on the Friday for set up and track walk, Saturday morning was to the the first day of official testing in the 2021 FIA Formula 3 Championship. Conditions were mainly fine, with a little cloud cover, however temperatures were extremely cold and in the single figures throughout the day.
With 6 sets of tyres allocated and two 3 hour sessions to be held in the day, the morning session started well for Calan though an early red flag interupted his push laps on the first set of tyres. Improving his times throughout the session on the same used set of tyres, he pitted for a second new tyre run in the final 30 mins. A second red flag prevented this run with the session restarting with only 5 minutes remaining, not enough to maximise value of a fresh set of tyres, so the team elected to finish without commencing this run.
In the afternoon session Calan commenced immediately on his second new set of tyres to post push laps. As he started his flying lap two cars exited the pits costing him time, however he still posted a 1:19.42 which was enough to take him to P2 on the timesheets. For the next two and half hours he would remain in the top 4 with at this point the entire field likely to have completed runs on two sets of new tyres across the two sessions.
After completing long race runs on used tyres, which all went according to plan, Calan pitted with the rest of the field to prepare for a final "qualifying" run on another new set. With 30 cars on a relatively small circuit at once, track position didn't favour Calan being impeded by traffic on a different stage of preparing their tyres whilst on his push laps. At the completion of the session he was P13 with time incredibly tight as they always are at this level.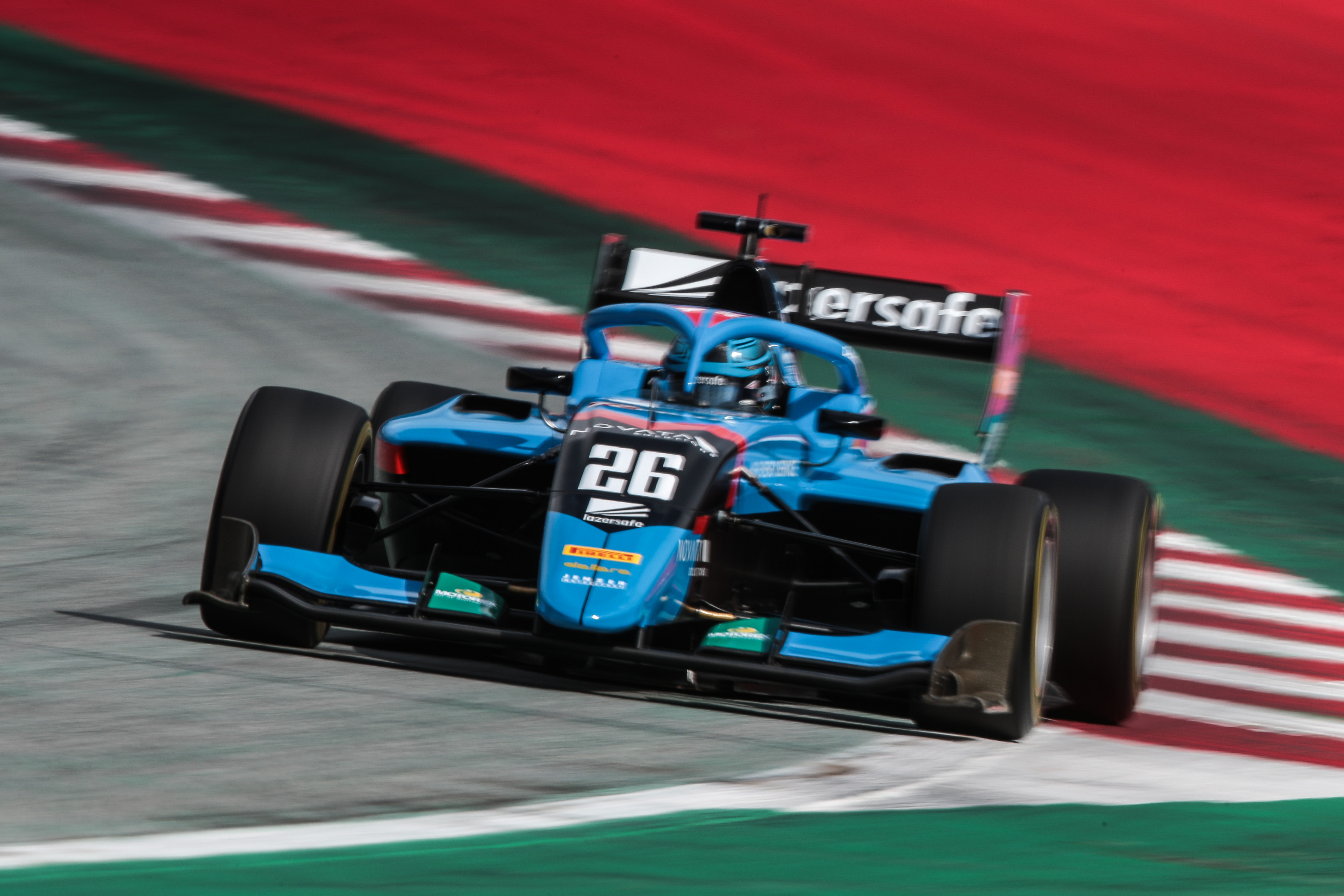 Overall a successful first day back in the car with 62 laps completed across the two sessions. Day 2 of the Red Bull Ring test to come.
All photos thanks to Dutch Photo Agency.